It has been a crazy month for sure, we finally made it (home) to Texas!! Got the kids settled in and in school. Such a huge ordeal! And we aren't quite finished yet. We still have to go back and collect the items we left in storage in Florida which I do not see being any kind of fun. We also have the added fun of finding a house here to look forward to! Good times, right. Not really lol, it's not as much fun as you would think. However, I have finally found time to get some new pages done and others converted to Compact/Personal size! I have several other items in the works so stay tuned!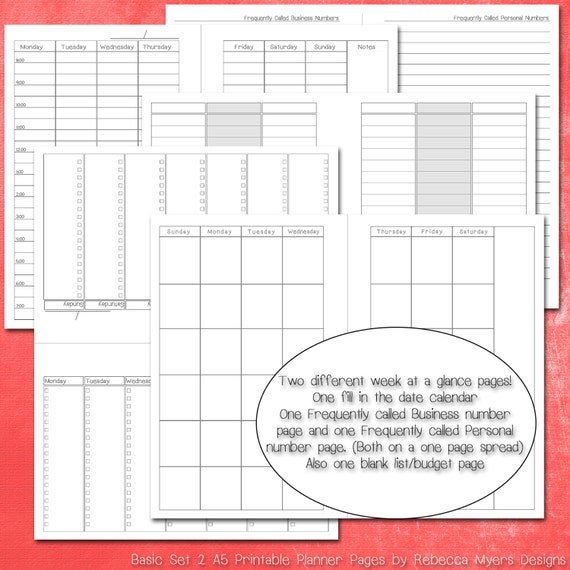 New Basic Set 2!
There are two weeks at a glance added in this set along with a redesigned
month at a glance page. A budget/list page and a Frequently called numbers page!
These are also available in Compact size found
Here
with an added speech bubble for a cute insert to your planner!
I also have converted several of my A5 designs to Compact/Personal
sizes. They can all be found in my shop!
In addition to these pages I have pulled out an old favorite digital scrap kit and added it to the shop also!